PADDLES 
When it comes to cool digging tools nothing beats our paddles, just ask anyone who owns one.
These are really great for carefully pealing away compacted soil and moving it. You can really be productive with the long reach & effectiveness of this tool. There's little strain while using one of these highly specialized digging tools. Just push, twist & peel!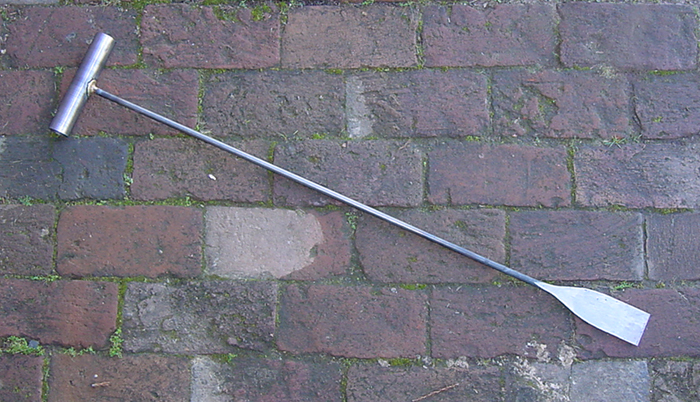 This three foot digging spade is hand forged of carbon steel in the U.S.A. It can resist bending for durability & long life. This is not a pry bar and should not be used as such. It's for carefully re-moving soil & digging around objects with precision, like that of a surgon!
Maximum control with the "T" shaped handle & light weight.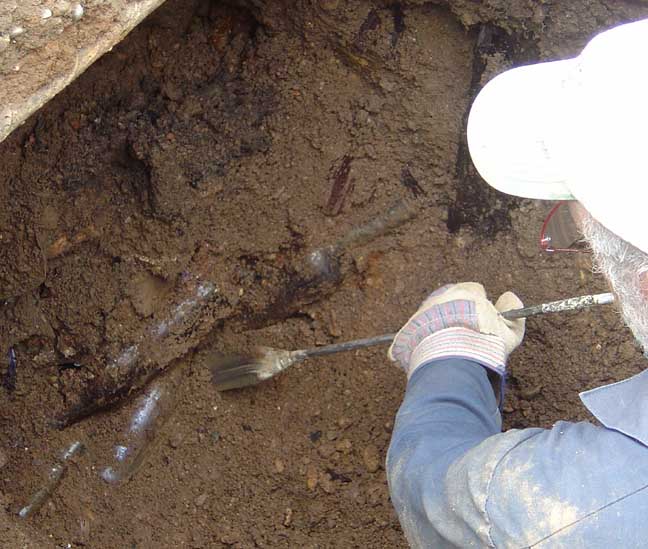 Just push, twist, lever or scrape to use. You'll be amazed at how well they work!